Amber Heard Filmography All Films Box Office Numbers Profit
Amber Heard Filmography All Films Box Office Numbers
Amber Laura Heard is an American actress born on April 22, 1986 in Texas, she made her film debut in a minor supporting role in the sports drama Friday Night Lights (2004), followed by a series of other small roles in television and film.
Her first leading role was in the horror film All the Boys Love Mandy Lane (2006), but it was not released in the United States until 2013 due to distribution problems. Her second major role came in the short-running The CW television series Hidden Palms (2007).
Heard appeared in the Academy Award-nominated film, North Country (2005), in which she played Charlize Theron's character in flashbacks.
Other early film credits include: Syrup (2013), Drive Angry (2011) 3D, The Joneses (2009), Never Back Down (2008), Alpha Dog (2006) and Friday Night Lights (2004). On television, Heard starred on The CW drama, Hidden Palms (2007), and had guest starring roles on Showtime's Californication (2007) and CBS's Criminal Minds (2005).
Heard resides in Los Angeles, where she is actively involved with Amnesty International. In 2015, she married actor Johnny Depp, and the two divorced in 2017. Wiki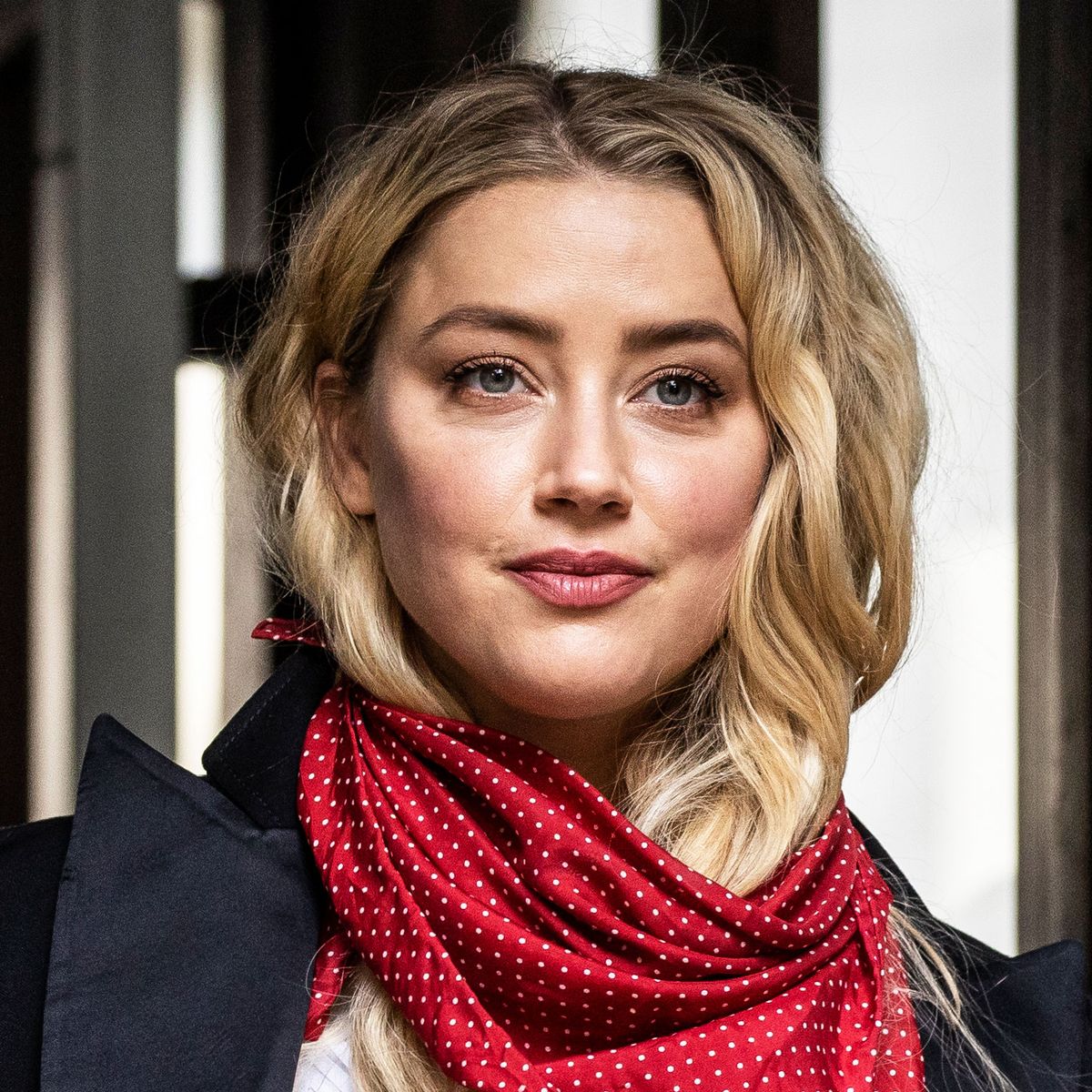 Amber Heard Filmography All Films Box Office Numbers
| | | | | | |
| --- | --- | --- | --- | --- | --- |
| | Title | Release Date | Budget | Domestic BO Collection | WW BO Collection |
| 31 | Aquaman | 7-Dec-18 | $200,000,000 | $335,061,807 | $1,148,485,886 |
| 30 | London Fields | 26-Oct-18 | $8,000,000 | $252,676 | $487,420 |
| 29 | Her Smell | 12-Apr-19 | | $255,599 | $260,481 |
| 28 | Justice League | 17-Oct-17 | $300,000,000 | $229,024,295 | $657,926,987 |
| 27 | I Do… Until I Don't | 1-Sep-17 | | $280,668 | $280,668 |
| 26 | The Danish Girl | 27-Nov-15 | $15,000,000 | $11,114,018 | $64,191,523 |
| 25 | Magic Mike XXL | 1-Jul-15 | $14,800,000 | $66,013,057 | $117,813,057 |
| 24 | One More Time | 8-Apr-16 | | | $8,317 |
| 23 | The Adderall Diaries | 15-Apr-16 | | $13,191 | $15,364 |
| 22 | 3 Days to Kill | 21-Feb-14 | $28,000,000 | $30,697,999 | $53,260,230 |
| 21 | Machete Kills | 11-Oct-13 | $20,000,000 | $8,008,161 | $17,496,820 |
| 20 | Paranoia | 15-Aug-13 | $35,000,000 | $7,388,654 | $17,056,265 |
| 19 | Syrup | 7-Jun-13 | | $663 | $663 |
| 18 | The Rum Diary | 28-Oct-11 | $45,000,000 | $13,109,815 | $30,134,958 |
| 17 | Drive Angry | 25-Feb-11 | $40,000,000 | $10,721,033 | $40,909,909 |
| 16 | The Ward | 10-Mar-11 | $10,000,000 | | $5,343,820 |
| 15 | The River Why | | | | |
| 14 | And Soon the Darkness | 17-Dec-10 | | | $177,182 |
| 13 | The Stepfather | 16-Oct-09 | $20,000,000 | $29,062,561 | $31,198,531 |
| 12 | Zombieland | 2-Oct-09 | $23,600,000 | $75,590,286 | $102,392,080 |
| 11 | The Joneses | 16-Apr-10 | $10,000,000 | $1,475,746 | $7,043,835 |
| 10 | ExTerminators | 13-Mar-09 | | | |
| 9 | Pineapple Express | 6-Aug-08 | $27,000,000 | $87,341,380 | $101,624,843 |
| 8 | The Informers | 24-Apr-09 | $18,000,000 | $300,000 | $382,174 |
| 7 | Never Back Down | 14-Mar-08 | $20,000,000 | $24,850,922 | $41,627,431 |
| 6 | Remember the Daze | 11-Apr-08 | | | |
| 5 | All the Boys Love Mandy Lane | 16-May-07 | $750,000 | | $1,904,640 |
| 4 | Alpha Dog | 12-Jan-07 | $9,500,000 | $15,309,602 | $32,351,125 |
| 3 | North Country | 21-Oct-05 | $35,000,000 | $18,337,722 | $25,211,175 |
| 2 | Drop Dead Sexy | 12-Mar-05 | | | |
| 1 | Friday Night Lights | 8-Oct-04 | $30,000,000 | $61,255,921 | $61,950,770 |
Amber Heard Filmography All Films Highest BO Grossers 
| | | | | |
| --- | --- | --- | --- | --- |
| Title | Release Date | Budget | Domestic BO Collection | WW BO Collection |
| Aquaman | 7-Dec-18 | $200,000,000 | $335,061,807 | $1,148,485,886 |
| Justice League | 17-Oct-17 | $300,000,000 | $229,024,295 | $657,926,987 |
| Magic Mike XXL | 1-Jul-15 | $14,800,000 | $66,013,057 | $117,813,057 |
| Zombieland | 2-Oct-09 | $23,600,000 | $75,590,286 | $102,392,080 |
| Pineapple Express | 6-Aug-08 | $27,000,000 | $87,341,380 | $101,624,843 |
| The Danish Girl | 27-Nov-15 | $15,000,000 | $11,114,018 | $64,191,523 |
| Friday Night Lights | 8-Oct-04 | $30,000,000 | $61,255,921 | $61,950,770 |
| 3 Days to Kill | 21-Feb-14 | $28,000,000 | $30,697,999 | $53,260,230 |
Amber Heard Filmography All Films Lowest BO Grossers
| | | | | |
| --- | --- | --- | --- | --- |
| Title | Release Date | Budget | Domestic BO Collection | WW BO Collection |
| Syrup | 7-Jun-13 | | $663 | $663 |
| One More Time | 8-Apr-16 | | | $8,317 |
| The Adderall Diaries | 15-Apr-16 | | $13,191 | $15,364 |
| And Soon the Darkness | 17-Dec-10 | | | $177,182 |
| Her Smell | 12-Apr-19 | | $255,599 | $260,481 |
| I Do… Until I Don't | 1-Sep-17 | | $280,668 | $280,668 |
| The Informers | 24-Apr-09 | $18,000,000 | $300,000 | $382,174 |
Disclaimer: The Box Office Data are compiled from various sources and by our own research. These data can be approximate and Hollywood Filmography does not make any claims about the authenticity of the data