Amy Adams Movies & Television Filmography
Amy Adams Movies & Television Filmography, Wiki, All Films, Budget, Box Office Numbers Highest Lowest Grossers
Amy Lou Adams is an American actress born on August 20, 1974 to American parents Richard and Kathryn Adams, when her father was stationed with the United States Army at the Caserma Ederle military complex in Vicenza, Italy.
She is the middle of seven children, with four brothers and two sisters.
Known for both comedic and dramatic roles, she has appeared three times in annual rankings of the world's highest-paid actresses. 
Her accolades include two Golden Globe Awards, and nominations for six Academy Awards and seven British Academy Film Awards.
Adams trained to be a ballerina, but at age 18, she found musical theater a better fit, and from 1994 to 1998, worked in dinner theater.
Amy made her feature film debut with a supporting part in the 1999 satire Drop Dead Gorgeous. After moving to Los Angeles, she made guest appearances in television and took on "mean girl" parts in small-scale features.
First major role for her came in Steven Spielberg's biopic film Catch Me If You Can (2002), opposite Leonardo DiCaprio, but she was unemployed for a year afterward.
Breakthrough came in the part of a loquacious pregnant woman in the independent comedy-drama film Junebug (2005).
Amy Adams Movies & Television Filmography
| | | | | | |
| --- | --- | --- | --- | --- | --- |
| | Title | Release Date | Budget | Domestic BO Collection (US) | WW BO Collection |
| 40 | Hillbilly Elegy | | $45,000,000 | | |
| 39 | Vice | December 25, 2018 | $60,000,000 | $47,836,282 | $76,073,488 |
| 38 | Justice League | October 17, 2017 | $300,000,000 | $229,024,295 | $657,926,987 |
| 37 | Nocturnal Animals | Nov 18, 2016 | $22,500,000 | $10,663,357 | $30,311,857 |
| 36 | Arrival | November 10, 2016 | $47,000,000 | $100,546,139 | $203,388,186 |
| 35 | Batman v Superman: Dawn of Justice | March 23, 2016 | $250,000,000 | $330,360,194 | $873,637,528 |
| 34 | Big Eyes | Dec 25, 2014 | | $14,482,031 | $29,253,166 |
| 33 | Lullaby | June 13, 2014 | | | |
| 32 | Her | December 18, 2013 | $23,000,000 | $25,568,251 | $48,517,427 |
| 31 | American Hustle | Dec 13, 2013 | $40,000,000 | $150,117,807 | $251,171,807 |
| 30 | Man of Steel | Jun 14, 2013 | $225,000,000 | $291,045,518 | $668,045,518 |
| 29 | On the Road | Dec 21, 2012 | $25,000,000 | $744,296 | $9,617,377 |
| 28 | Trouble with the Curve | September 21, 2012 | $60,000,000 | $35,763,137 | $48,963,137 |
| 27 | The Master | September 14, 2012 | $32,000,000 | $16,377,274 | $28,258,060 |
| 26 | The Muppets | November 23, 2011 | $45,000,000 | $88,631,237 | $165,184,237 |
| 25 | The Fighter | Dec 10, 2010 | $25,000,000 | $93,617,009 | $129,190,869 |
| 24 | Love & Distrust | November 2, 2010 | Short Movie | | |
| 23 | Leap Year | January 8, 2010 | $19,000,000 | $25,918,920 | $32,686,500 |
| 22 | Moonlight Serenade | Dec 8, 2009 | | | |
| 21 | Julie & Julia | Aug 7, 2009 | $40,000,000 | $94,125,426 | $129,540,522 |
| 20 | Night at the Museum: Battle of the Smithsonian | May 22, 2009 | $150,000,000 | $177,243,721 | $413,106,170 |
| 19 | Sunshine Cleaning | March 13, 2009 | $5,000,000 | $12,062,558 | $16,580,250 |
| 18 | Doubt | December 12, 2008 | $20,000,000 | $33,446,470 | $51,699,984 |
| 17 | Miss Pettigrew Lives for a Day | March 7, 2008 | | $12,313,694 | $16,724,933 |
| 16 | Charlie Wilson's War | December 21, 2007 | $75,000,000 | $66,661,095 | $119,483,446 |
| 15 | Enchanted | November 21, 2007 | $85,000,000 | $127,807,262 | $340,487,836 |
| 14 | Underdog | August 3, 2007 | $25,000,000 | $43,760,605 | $65,270,477 |
| 13 | The Ex | May 11, 2007 | | $3,093,394 | $5,178,640 |
| 12 | Tenacious D in The Pick of Destiny | November 22, 2006 | $20,000,000 | $8,334,575 | $13,939,963 |
| 11 | Talladega Nights: The Ballad of Ricky Bobby | August 4, 2006 | $72,500,000 | $148,213,377 | $163,362,095 |
| 10 | Standing Still | April 21, 2006 | | $30,142 | $30,142 |
| 9 | Junebug | August 3, 2005 | $1,000,000 | $2,678,691 | $3,399,228 |
| 8 | The Wedding Date | February 4, 2005 | $15,000,000 | 31,726,995 | $47,096,206 |
| 7 | The Slaughter Rule | January 8, 2003 | $500,000 | $13,411 | $13,411 |
| 6 | Catch Me If You Can | December 25, 2002 | $52,000,000 | $164,615,351 | $352,114,312 |
| 5 | Serving Sara | August 23, 2002 | $29,000,000 | $16,930,185 | $20,146,150 |
| 4 | Pumpkin | June 28, 2002 | | $308,552 | $308,552 |
| 3 | Psycho Beach Party | August 4, 2000 | $1,500,000 | $268,117 | $268,117 |
| 2 | Drop Dead Gorgeous | July 23, 1999 | $15,000,000 | $10,571,408 | $10,571,408 |
| 1 | Cruel Intentions 2 | March 5, 1999 | $10,500,000 | $38,773,785 | $76,347,426 |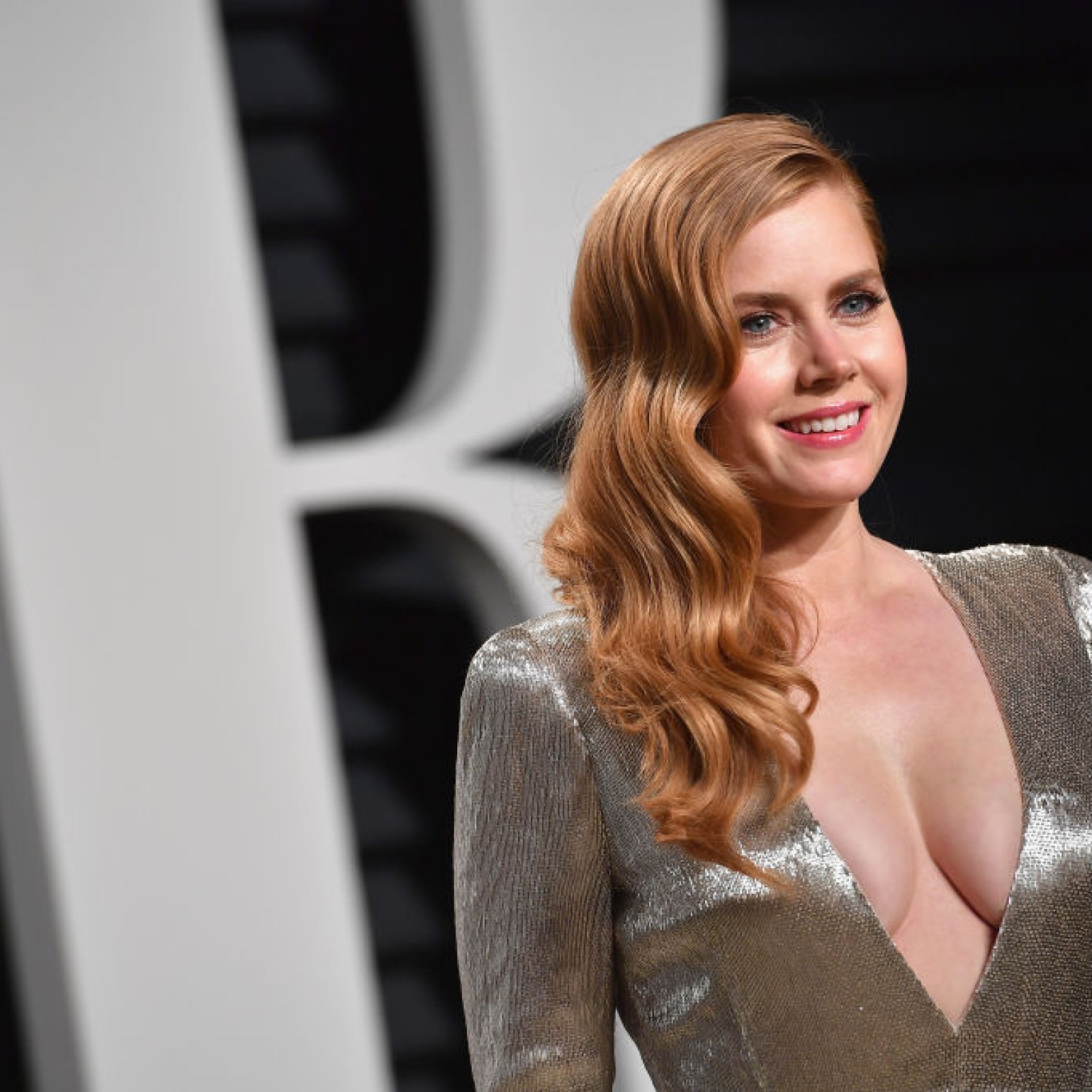 Highest BO Grossers
| | | | | |
| --- | --- | --- | --- | --- |
| Title | Release Date | Budget | Domestic BO Collection (US) | WW BO Collection |
| Batman v Superman: Dawn of Justice | March 23, 2016 | $250,000,000 | $330,360,194 | $873,637,528 |
| Man of Steel | Jun 14, 2013 | $225,000,000 | $291,045,518 | $668,045,518 |
| Justice League | October 17, 2017 | $300,000,000 | $229,024,295 | $657,926,987 |
| Night at the Museum: Battle of the Smithsonian | May 22, 2009 | $150,000,000 | $177,243,721 | $413,106,170 |
| Catch Me If You Can | December 25, 2002 | $52,000,000 | $164,615,351 | $352,114,312 |
| Enchanted | November 21, 2007 | $85,000,000 | $127,807,262 | $340,487,836 |
| American Hustle | Dec 13, 2013 | $40,000,000 | $150,117,807 | $251,171,807 |
Lowest BO Grossers
| | | | | |
| --- | --- | --- | --- | --- |
| Title | Release Date | Budget | Domestic BO Collection (US) | WW BO Collection |
| The Slaughter Rule | January 8, 2003 | $500,000 | $13,411 | $13,411 |
| Standing Still | April 21, 2006 | | $30,142 | $30,142 |
| Psycho Beach Party | August 4, 2000 | $1,500,000 | $268,117 | $268,117 |
| Pumpkin | June 28, 2002 | | $308,552 | $308,552 |
| Junebug | August 3, 2005 | $1,000,000 | $2,678,691 | $3,399,228 |
| The Ex | May 11, 2007 | | $3,093,394 | $5,178,640 |
Television
Year(s)
Title
Role
Notes
2000
That '70s Show
Kat Peterson
Episode: "Burning Down the House"
2000
Charmed
Maggie Murphy
Episode: "Murphy's Luck"
2000
Zoe, Duncan, Jack and Jane
Dinah
Episode: "Tall, Dark, and Duncan's Boss"
2000
Providence
Becka
Episode: "The Good Doctor"
2000
Buffy the Vampire Slayer
Beth Maclay
Episode: "Family"
2001
Smallville
Jodi Melville
Episode: "Craving"
2002
The West Wing
Cathy
Episode: "20 Hours in America (Part 1)"
2004
King of the Hill
Misty
Merilynn
Sunshine
Episodes: "My Hair Lady", "Cheer Factor"
Voice only
2004
Dr. Vegas
Alice Doherty
5 episodes
2005−2006
The Office
Katy
3 episodes
2008,
2014
Saturday Night Live
Host
"Amy Adams / Vampire Weekend"
"Amy Adams / One Direction"
2011
Sesame Street
Herself
Episode: "Cast Iron Cooks"
2018
Sharp Objects
Camille Preaker
8 episodes; also executive producer
2021
Zack Snyder's Justice League
TV Mini Series in Post-Production
2021
Kings of America
TV Mini Series in Pre-Production
Disclaimer: The Box Office Data are compiled from various sources and by our own research. These data can be approximate and Hollywood Filmography does not make any claims about the authenticity of the data