Emma Watson Filmography All Movies Box Office Numbers
Emma Watson Filmography All Movies Box Office Numbers
Emma Charlotte Duerre Watson is an English actress, model, and activist born on 15 April 1990 in Paris, France, to English lawyers Chris Watson and Jacqueline Luesby.
Watson has gained recognition for her roles in both blockbusters and independent films, as well as her women's rights work.
She has been ranked among the world's highest-paid actresses by Forbes and Vanity Fair, and was named one of the 100 most influential people in the world by Time magazine in 2015.
Emma attended the Dragon School and trained as an actress at the Oxford branch of Stagecoach Theatre Arts.
As a child, she rose to prominence with her first professional acting role as Hermione Granger in the Harry Potter film series, having acted only in school plays previously.
Also starred in the 2007 television adaptation of the novel Ballet Shoes and lent her voice to The Tale of Despereaux (2008).
After the last Harry Potter film, she took on a supporting role in My Week with Marilyn (2011), before starring in The Perks of Being a Wallflower (2012) opposite Logan Lerman and The Bling Ring (2013) alongside an ensemble cast, both to critical acclaim.
In 2014, Watson played the titular character's adopted daughter in biblical epic Noah and was honored by the British Academy of Film and Television Arts, winning British Artist of the Year.
Starred as Belle in the 2017 musical romantic fantasy Beauty and the Beast, which became one of the highest-grossing films of all time, and Meg March in the coming-of-age drama Little Women (2019), which was nominated for the Academy Award for Best Picture. Other notable film roles include This Is the End (2013), Regression, Colonia (both 2015), and The Circle (2017).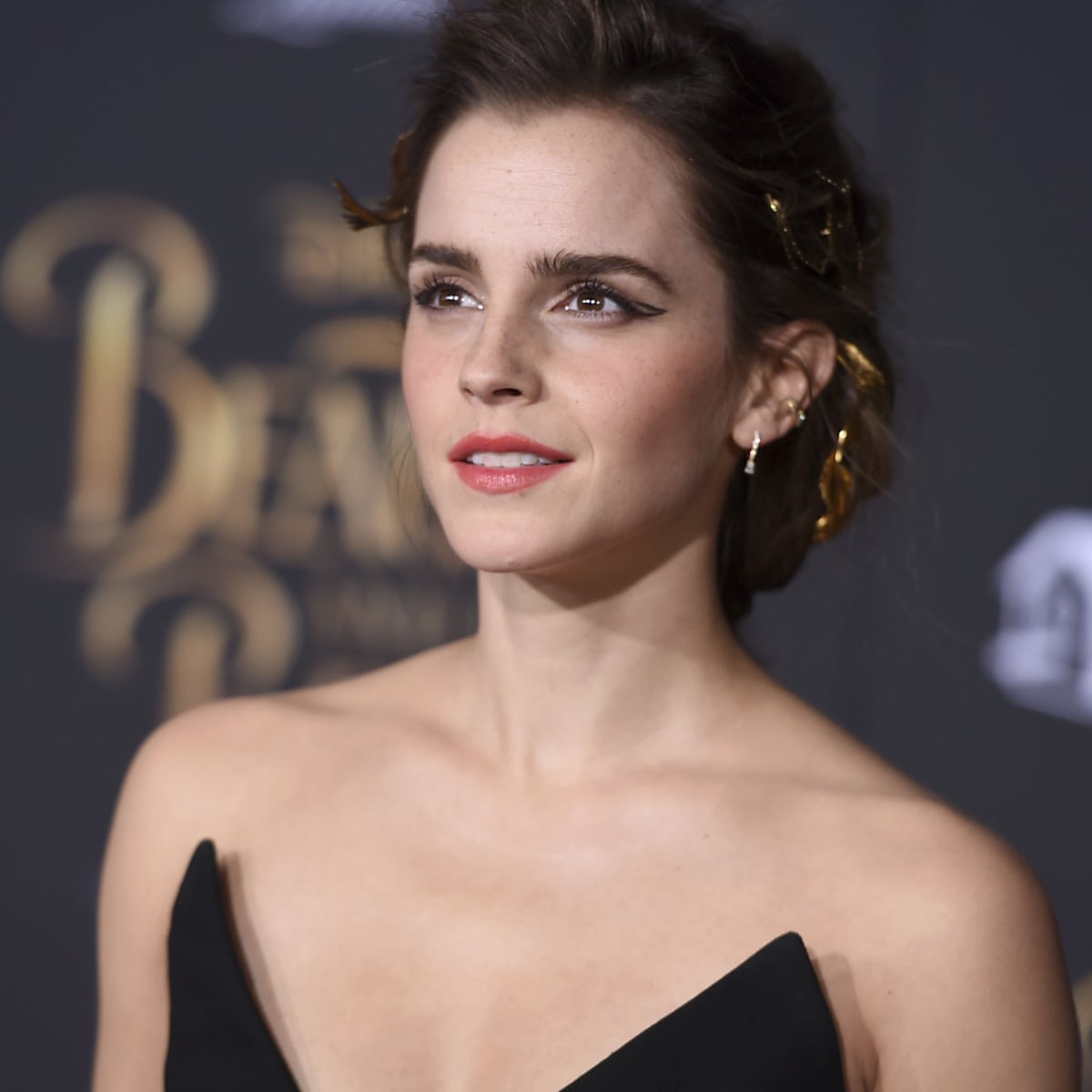 Emma Watson Filmography All Movies Box Office Numbers
| | | | | | |
| --- | --- | --- | --- | --- | --- |
| | Film | Release Date | Budget | Domestic BO Collection | WW BO Collection |
| 19 | Little Women | 25-Dec-19 | $40,000,000 | $108,101,214 | $216,601,214 |
| 18 | The Circle | 28-Apr-17 | $18,000,000 | $20,497,844 | $40,656,399 |
| 17 | Beauty and the Beast | 16-Mar-17 | $160,000,000 | $504,481,165 | $1,264,064,831 |
| 16 | Regression | 1-Oct-15 | $15,000,000 | $55,039 | $17,671,101 |
| 15 | Colonia | 18-Feb-16 | $8,000,000 | $15,709 | $3,621,046 |
| 14 | Noah | 28-Mar-14 | $125,000,000 | $101,200,044 | $359,200,044 |
| 13 | This Is the End | 12-Jun-13 | $32,000,000 | $101,470,202 | $126,041,322 |
| 12 | The Bling Ring | 12-Jun-13 | $8,000,000 | $5,845,732 | $20,045,576 |
| 11 | The Perks of Being a Wallflower | 20-Sep-12 | $13,000,000 | $17,742,948 | $33,384,127 |
| 10 | My Week with Marilyn | 23-Nov-11 | $10,000,000 | $14,600,347 | $35,057,696 |
| 9 | Harry Potter and the Deathly Hallows – Part 2 | 13-Jul-11 | $250,000,000 | $381,409,310 | $1,342,223,936 |
| 8 | Harry Potter and the Deathly Hallows – Part 1 | 17-Nov-10 | $250,000,000 | $296,347,721 | $976,999,243 |
| 7 | Harry Potter and the Half-Blood Prince | 15-Jul-09 | $250,000,000 | $302,305,431 | $934,454,096 |
| 6 | The Tale of Despereaux | 19-Dec-08 | $60,000,000 | $50,877,145 | $86,957,280 |
| 5 | Harry Potter and the Order of the Phoenix | 11-Jul-07 | $150,000,000 | $292,353,413 | $942,172,396 |
| 4 | Harry Potter and the Goblet of Fire | 16-Nov-05 | $150,000,000 | $290,417,905 | $896,420,762 |
| 3 | Harry Potter and the Prisoner of Azkaban | 31-May-04 | $130,000,000 | $249,975,996 | $796,221,906 |
| 2 | Harry Potter and the Chamber of Secrets | 14-Nov-02 | $100,000,000 | $262,450,136 | $879,602,366 |
| 1 | Harry Potter and the Philosopher's Stone | 16-Nov-01 | $125,000,000 | $318,087,620 | $1,006,917,662 |
Highest BO Grossers Of Emma Watson
| | | | | |
| --- | --- | --- | --- | --- |
| Film | Release Date | Budget | Domestic BO Collection | WW BO Collection |
| Harry Potter and the Deathly Hallows – Part 2 | 13-Jul-11 | $250,000,000 | $381,409,310 | $1,342,223,936 |
| Beauty and the Beast | 16-Mar-17 | $160,000,000 | $504,481,165 | $1,264,064,831 |
| Harry Potter and the Philosopher's Stone | 16-Nov-01 | $125,000,000 | $318,087,620 | $1,006,917,662 |
| Harry Potter and the Deathly Hallows – Part 1 | 17-Nov-10 | $250,000,000 | $296,347,721 | $976,999,243 |
| Harry Potter and the Order of the Phoenix | 11-Jul-07 | $150,000,000 | $292,353,413 | $942,172,396 |
| Harry Potter and the Half-Blood Prince | 15-Jul-09 | $250,000,000 | $302,305,431 | $934,454,096 |
| Harry Potter and the Goblet of Fire | 16-Nov-05 | $150,000,000 | $290,417,905 | $896,420,762 |
| Harry Potter and the Chamber of Secrets | 14-Nov-02 | $100,000,000 | $262,450,136 | $879,602,366 |
| Harry Potter and the Prisoner of Azkaban | 31-May-04 | $130,000,000 | $249,975,996 | $796,221,906 |
Lowest BO Grossers Of Emma Watson
| | | | | |
| --- | --- | --- | --- | --- |
| Film | Release Date | Budget | Domestic BO Collection | WW BO Collection |
| Colonia | 18-Feb-16 | $8,000,000 | $15,709 | $3,621,046 |
| Regression | 1-Oct-15 | $15,000,000 | $55,039 | $17,671,101 |
| The Bling Ring | 12-Jun-13 | $8,000,000 | $5,845,732 | $20,045,576 |
| The Perks of Being a Wallflower | 20-Sep-12 | $13,000,000 | $17,742,948 | $33,384,127 |
| My Week with Marilyn | 23-Nov-11 | $10,000,000 | $14,600,347 | $35,057,696 |
| The Circle | 28-Apr-17 | $18,000,000 | $20,497,844 | $40,656,399 |
Television
| Year | Title | Role |
| --- | --- | --- |
| 2007 | Ballet Shoes | Pauline Fossil |
| 2015 | The Vicar of Dibley | Reverend Iris |
Disclaimer: The Box Office Data are compiled from various sources and by our own research. These data can be approximate and Hollywood Filmography does not make any claims about the authenticity of the data