Robert Downey Jr. All Films Box Office & Television
Robert Downey Jr. All Films Box Office & Television
Robert Downey Jr. is an America actor producer born on 4 April 1965 in Manhattan, New York City, the younger of two children.
His father, Robert Downey Sr., is an actor and filmmaker, while his mother, Elsie Ann (née Ford), was an actress who appeared in Downey Sr.'s films.
Robert Jr. career has been characterized by critical and popular success in his youth, followed by a period of substance abuse and legal troubles, before a resurgence of commercial success in middle age.
In 2008, Downey was named by Time magazine among the 100 most influential people in the world, and from 2013 to 2015, he was listed by Forbes as Hollywood's highest-paid actor.
His films have grossed over $14.4 billion worldwide, making Downey the sixth-highest-grossing box office star of all-time.
Initially, bond completion companies would not insure Downey, until Mel Gibson paid the insurance bond for the 2003 film The Singing Detective.
He subsequently went on to star in the black comedy Kiss Kiss Bang Bang (2005), the thriller Zodiac (2007), and the action comedy Tropic Thunder (2008); for the latter he was nominated for an Academy Award for Best Supporting Actor.
Downey gained global recognition for starring as Tony Stark / Iron Man in ten films within the Marvel Cinematic Universe, beginning with Iron Man (2008).
Also played the title character in Guy Ritchie's Sherlock Holmes (2009), which earned him his second Golden Globe, and its sequel, Sherlock Holmes: A Game of Shadows (2011).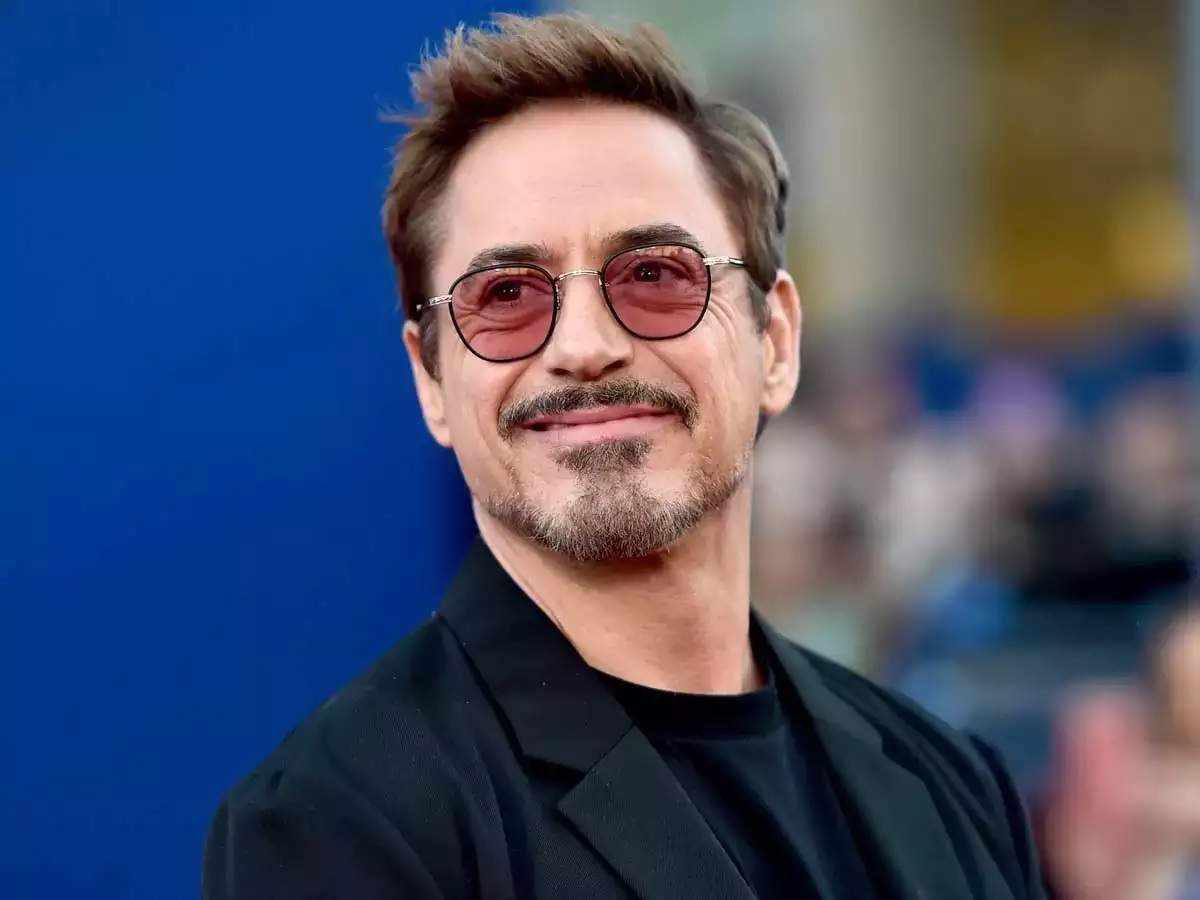 Robert Downey Jr. All Films Box Office & Television
| | | | | | |
| --- | --- | --- | --- | --- | --- |
| | Title | Release Date | Budget | Domestic BO Collection | WW BO Collection |
| 68 | Dolittle | Jan 17, 2020 | $175,000,000 | $77,047,065 | $245,298,647 |
| 67 | Avengers: Endgame | Apr 26, 2019 | $356,000,000 | $858,373,000 | $2,797,800,564 |
| 66 | Avengers: Infinity War | Apr 25, 2018 | $350,000,000 | $678,815,482 | $2,048,359,754 |
| 65 | Spider-Man: Homecoming | Jul 7, 2017 | $175,000,000 | $334,201,140 | $880,166,924 |
| 64 | Captain America: Civil War | Apr 27, 2016 | $250,000,000 | $408,084,349 | $1,153,561,649 |
| 63 | Avengers: Age of Ultron | Apr 22, 2015 | $250,000,000 | $459,005,868 | $1,402,809,540 |
| 62 | Chef | May 9, 2014 | | $31,424,003 | $48,428,048 |
| 61 | The Judge | Oct 10, 2014 | $50,000,000 | $47,119,388 | $84,419,388 |
| 60 | Iron Man 3 | May 3, 2013 | $200,000,000 | $409,013,994 | $1,214,811,252 |
| 59 | The Avengers | Apr 25, 2012 | $220,000,000 | $623,357,910 | $1,518,815,515 |
| 58 | Sherlock Holmes: A Game of Shadows | Dec 16, 2011 | | $186,848,418 | $543,848,418 |
| 57 | Due Date | Nov 5, 2010 | $65,000,000 | $100,539,043 | $211,780,824 |
| 56 | Iron Man 2 | May 7, 2010 | $200,000,000 | $312,433,331 | $623,933,331 |
| 55 | Sherlock Holmes | Dec 25, 2009 | $90,000,000 | $209,028,679 | $524,028,679 |
| 54 | The Soloist | Apr 24, 2009 | | $31,720,158 | $38,332,994 |
| 53 | Tropic Thunder | Aug 13, 2008 | $92,000,000 | $110,515,313 | $195,702,963 |
| 52 | The Incredible Hulk | Jun 13, 2008 | $150,000,000 | $134,806,913 | $264,770,996 |
| 51 | Iron Man | Apr 30, 2008 | $140,000,000 | $319,034,126 | $585,796,247 |
| 50 | Charlie Bartlett | Feb 22, 2008 | $12,000,000 | $3,951,699 | $5,254,986 |
| 49 | Lucky You | May 4, 2007 | | $5,758,950 | $8,461,686 |
| 48 | Zodiac | Mar 2, 2007 | $65,000,000 | $33,080,084 | $84,785,914 |
| 47 | A Scanner Darkly | Jul 7, 2006 | | $5,501,616 | $7,659,918 |
| 46 | The Shaggy Dog | Mar 10, 2006 | | $61,123,569 | $87,134,280 |
| 45 | A Guide to Recognizing Your Saints | Sep 29, 2006 | | $517,809 | $2,035,468 |
| 44 | Good Night, and Good Luck | Oct 7, 2005 | $7,000,000 | $31,558,003 | $54,641,191 |
| 43 | Kiss Kiss Bang Bang | Oct 21, 2005 | $15,000,000 | $4,243,756 | $15,785,148 |
| 42 | Game 6 | Mar 10, 2006 | | $129,664 | $129,664 |
| 41 | Eros | Apr 8, 2005 | | $188,392 | $1,553,020 |
| 40 | Gothika | Nov 21, 2003 | $40,000,000 | $59,694,580 | $141,591,324 |
| 39 | The Singing Detective | Oct 24, 2003 | | $337,174 | $435,625 |
| 38 | Wonder Boys | Feb 23, 2000 | $55,000,000 | $19,393,557 | $33,426,588 |
| 37 | Black and White | Apr 7, 2000 | $12,000,000 | $5,277,299 | $5,541,431 |
| 36 | Bowfinger | Aug 13, 1999 | $55,000,000 | $66,384,775 | $98,625,775 |
| 35 | Friends & Lovers | Apr 16, 1999 | | $33,543 | $33,543 |
| 34 | In Dreams | Jan 15, 1999 | $30,000,000 | $12,017,369 | $12,017,369 |
| 33 | U.S. Marshals | Mar 6, 1998 | $25,000,000 | $57,167,405 | $102,367,405 |
| 32 | The Gingerbread Man | Jan 23, 1998 | | $1,677,131 | $1,677,131 |
| 31 | Hugo Pool | Dec 12, 1997 | | $13,330 | $13,330 |
| 30 | Two Girls and a Guy | Apr 24, 1998 | $1,000,000 | $2,057,193 | $2,057,193 |
| 29 | One Night Stand | Nov 14, 1997 | $23,000,000 | $2,642,983 | $2,642,983 |
| 28 | Restoration | Dec 29, 1995 | $19,000,000 | $4,005,941 | $4,005,941 |
| 27 | Home for the Holidays | Nov 3, 1995 | $20,000,000 | $17,519,169 | $17,519,169 |
| 26 | Richard III | Dec 29, 1995 | | $2,684,904 | $2,748,518 |
| 25 | Only You | Oct 7, 1994 | | $20,059,210 | $20,059,210 |
| 24 | Natural Born Killers | Aug 26, 1994 | $34,000,000 | $50,282,766 | $50,283,563 |
| 23 | Hail Caesar | Feb 5, 2016 | $22,000,000 | $30,498,085 | $63,647,656 |
| 22 | Short Cuts | Oct 1, 1993 | | $6,110,979 | $6,110,979 |
| 21 | Heart and Souls | Aug 13, 1993 | $35,000,000 | $16,589,540 | $16,589,540 |
| 20 | Chaplin | Dec 25, 1992 | $21,000,000 | $9,493,259 | $9,493,259 |
| 19 | Soapdish | May 31, 1991 | $25,000,000 | $36,489,888 | $36,489,888 |
| 18 | Too Much Sun | Jan 21, 1991 | | | |
| 17 | Air America | Aug 10, 1990 | $30,000,000 | $31,053,601 | $33,461,269 |
| 16 | Chances Are | Mar 10, 1989 | $16,000,000 | $16,278,590 | $16,278,590 |
| 15 | True Believer | Feb 17, 1989 | | $8,742,750 | $8,742,750 |
| 14 | That's Adequate | Jan 1, 1990 | | | |
| 13 | Johnny Be Good | Mar 25, 1988 | | $17,550,399 | $17,550,399 |
| 12 | Less Than Zero | Nov 6, 1987 | $8,000,000 | $12,396,383 | $12,396,383 |
| 11 | The Pick-up Artist | Sep 18, 1987 | $15,000,000 | $13,290,368 | $13,290,368 |
| 10 | Back to School | Jun 13, 1986 | $11,000,000 | $91,258,000 | $91,258,000 |
| 9 | Weird Science | Aug 2, 1985 | $7,500,000 | $23,834,048 | $38,934,048 |
| 4 | Up the Academy | Uncredited | | | |
| 3 | Moment to Moment | Uncredited | | | |
| 2 | Greaser's Palace | Uncredited | | | |
| 1 | Pound | Uncredited | | | |
Highest Grossers
| | | | | |
| --- | --- | --- | --- | --- |
| Title | Release Date | Budget | Domestic BO Collection | WW BO Collection |
| Avengers: Endgame | Apr 26, 2019 | $356,000,000 | $858,373,000 | $2,797,800,564 |
| Avengers: Infinity War | Apr 25, 2018 | $350,000,000 | $678,815,482 | $2,048,359,754 |
| The Avengers | Apr 25, 2012 | $220,000,000 | $623,357,910 | $1,518,815,515 |
| Avengers: Age of Ultron | Apr 22, 2015 | $250,000,000 | $459,005,868 | $1,402,809,540 |
| Iron Man 3 | May 3, 2013 | $200,000,000 | $409,013,994 | $1,214,811,252 |
| Captain America: Civil War | Apr 27, 2016 | $250,000,000 | $408,084,349 | $1,153,561,649 |
| Spider-Man: Homecoming | Jul 7, 2017 | $175,000,000 | $334,201,140 | $880,166,924 |
| Iron Man 2 | May 7, 2010 | $200,000,000 | $312,433,331 | $623,933,331 |
| Iron Man | Apr 30, 2008 | $140,000,000 | $319,034,126 | $585,796,247 |
| Sherlock Holmes: A Game of Shadows | Dec 16, 2011 | | $186,848,418 | $543,848,418 |
| Sherlock Holmes | Dec 25, 2009 | $90,000,000 | $209,028,679 | $524,028,679 |
Lowest Grossers
| | | | | |
| --- | --- | --- | --- | --- |
| Title | Release Date | Budget | Domestic BO Collection | WW BO Collection |
| Hugo Pool | Dec 12, 1997 | | $13,330 | $13,330 |
| Friends & Lovers | Apr 16, 1999 | | $33,543 | $33,543 |
| Game 6 | Mar 10, 2006 | | $129,664 | $129,664 |
| The Singing Detective | Oct 24, 2003 | | $337,174 | $435,625 |
| Eros | Apr 8, 2005 | | $188,392 | $1,553,020 |
| The Gingerbread Man | Jan 23, 1998 | | $1,677,131 | $1,677,131 |
| A Guide to Recognizing Your Saints | Sep 29, 2006 | | $517,809 | $2,035,468 |
| Two Girls and a Guy | Apr 24, 1998 | $1,000,000 | $2,057,193 | $2,057,193 |
| One Night Stand | Nov 14, 1997 | $23,000,000 | $2,642,983 | $2,642,983 |
| Richard III | Dec 29, 1995 | | $2,684,904 | $2,748,518 |
| Restoration | Dec 29, 1995 | $19,000,000 | $4,005,941 | $4,005,941 |
Television
| | | |
| --- | --- | --- |
| Year | Show | |
| 1985–1986 | Saturday Night Live | 16 episodes |
| 1985 | Mussolini: The Untold Story | 3 episodes |
| 1995 | Mr. Willowby's Christmas Tree | Television special |
| 2000–2002 | Ally McBeal | 21 episodes |
| 2005 | Family Guy | Episode: "The Fat Guy Strangler" |
| 2019 | The Age of A.I. | 8 episodes |
| 2021 | What If…? | Guest star; in voice recording progress |
Disclaimer: The Box Office Data are compiled from various sources and by our own research. These data can be approximate and Hollywood Filmography does not make any claims about the authenticity of the data